Modeling on cam can be one of the most lucrative and rewarding opportunities around these days. It's sexy. It's fun. And, it speaks to those among us who love to pick up extra income at home as well as foster an entrepreneurial spirit that can soar as high as you'd like. Today, one thing that I'll talk about is the importance of framing yourself on camera, especially in terms of being a webcam model. A good, well-chosen, camera angle can make or break a cam performance.
Imagine…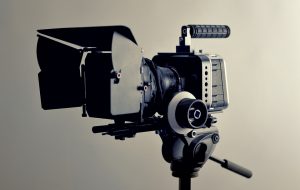 Imagine you're a cam model and you fire up your computer, go into some kind of private show, but your camera is angled too high for the customer to really see the more enticing areas of your body. Maybe the action is happening at one spot, but your camera is focused elsewhere. This would not be considered good modeling. Of course, sometimes, it's good to tease out a show, and NOT give customers what they are looking for until the right moment, but other times you want to bare all and make sure you're properly framed. Be aware of how you look in the camera. You as a cam model are performing. Your cam angles always make a difference. Your modeling career is contingent upon your ability to be the best director you can.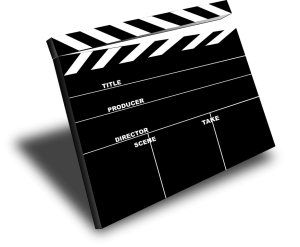 Or, imagine, if you will, a car chase in a movie. Where do you want the camera to be? Well, you want to really see the cars racing down the road, don't you? What if the camera, instead of following the cars, focused on one mailbox. A mailbox? That's not interesting! We want to see the action! Exactly. It's the same with camming. Ensure that your camera is exactly where you want it to be. If you have a remote controller and can control the angle, then even better! Use it to your advantage. Your customers will love it and it'll keep them coming back for more.
Choose Your Position
In particular, it is always a wise move to position yourself properly in relation to where you are camming from. For example, if you are camming from a bed, you'll want to place the camera in relation to your body. If you wish to give the viewer a powerful angle, see if you can't elevate the camera so that it looks down on you. You'll feel more powerful if you place the camera at a lower angle, so it looks up at you. If you wish to maintain an equal view from you and the customer, place the camera directly in front of you, or at a horizontal angle that is level with you.
In Conclusion
Finally, it is wise to pay attention to the difference between looking at yourself in the camera and gazing into the camera with an attention to the viewers. Modeling on cam is a skill that demands attention and focus. As long as your mind is focused on the viewers, the feeling you give off to customers will be that you are looking directly at them, which is what you want when modeling.