In PART ONE of this two-part series, we opened up the idea of how to make your private web cam modeling shows memorable. Now, in this second installment, we'll go even deeper and provide you with additional on-cam strategies to help you maximize your earnings on cam. Put these into practice and you'll be dominating on cam in no time.
Ready, models? Let's dive in and get learning.
Tips for Web Cam Modeling Success
Be Truthful: Be as honest as you can (without risking your safety and privacy) about yourself. Namely, be honest about your turn-ons and turn-offs. Being an authentic presence is a major force in turning new (and potential) customers into regulars. While the sexy stuff is a still a part of 1-on-1 performances, the customers who feel close to your personality—who actually feel a personal connection with you—are more likely to return for more exciting private sessions.
Your Limitations: You should also be clear about your limitations (i.e. what you are NOT willing to do). If a customer asks you to do something you're not into, politely inform them that you can't and be apologetic. Leading them on is not a wise strategy. Even if they go to other sites to meet those needs, you've enabled a real trust that could bring them back to this private experience at another time.
Take it Slow: Yes, slow down. Give a little tease. Take it slowly, seductively. Private web cam modeling shows are time-based, and the longer they last, the more money you earn. Prolonging your strip routine while a paying customer is asking for more money risks losing that customer. Get to their requests as quickly and naturally as possible. A customer who is satisfied with the overall experience will be back. Also, a customer who felt they paid too much or that you teased too much without delivering the goods will not
Finally…
Involve Your Fans: Fans of web cam modeling will tell you the best thing about a live cam show is that they get to be involved in the sexy creative process. Their unique input becomes an important part of the performance. Keep the following in mind. You want each and every customer to imagine you're touching yourself BECAUSE of them (and not another). Speak to them throughout the show. Address them. Ask them how you're doing, and if they like what you're doing. A little dirty talk works well towards making your customers feel like they are truly part of the show.
Post-Show Hustle: Whew… The show has come to a close. What now? First, express gratitude toward the customer. Let them know how much you enjoyed spending time with them, and that you really look forward to doing it again. Shoot them an email through the site if they've already logged off. Check out this blog post on customer appreciation. Then, right-click on their name and jot down some notes on what you've learned. If you do this, the next time you encounter them, you'll have the details of your last encounter fresh in your mind. This type of keen attention to detail will make them feel valued and memorable. This will definitely work in your favor.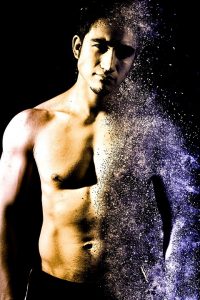 For more useful advice on your first webcam broadcast, check out this Modeling on Cam article. We think you'll find it most useful to growing yourself as a cam model. Also, check out fetish model extraordinaire Katharine Cane as she offers some wonderful insight for new models in this exclusive Guide to Camming interview.