Welcome! Let's get you up to speed on making your private shows a memorable experience.
So a new customer has taken you private. Maybe it's your very first time to go private. There will be a ton of questions bouncing around in your head before you even start performing. What do they want? How can I maximize my earning potential? How can I ensure they become regulars?
Don't worry. In this article, we'll give you some solid advice to guide you onward with your success. Ready? Let's rock.
Tips for Success
The Greeting: Greet the customer in a friendly manner, and thank them for choosing you. It helps if you are enthusiastic about performing on cam, and appreciative that they chose you over all of the other models on the site. Trust me, an environment of inclusion is one a customer will want to frequent.
Ask Questions: It's probably a good idea to not launch directly into performing. For starters, you won't have an idea of what the customer wants. Start with small talk. Ask them about how their day is going, share something interesting about yourself. Let the conversation organically drift to the topic of sex. What you two talk about will provide valuable information you can use to create a stimulating show the customer won't forget. However, if they push right away toward performance requests, do your best to adapt.
Cam2Cam: One of the best questions to ask is: 'Do you have a camera?" Most successful performers will tell you that (since we're on a Flirt4Free kick) Cam2Cam is a great way to make private shows more intimate. Simply said, Cam2Cam is when the customer can see you and you can see the customer. This level of engagement shows customers you're interested in more than just what they type in the chat area. Some will be too shy to try, so don't push if they don't seem willing. But it never hurts to remind them of the option. Learn about Cam2Cam in this article from the official Flirt4Free blog (warning: NSFW).
Prepare Yourself: Some customers will give you a liberating creative freedom. Others will ask for something ultra-specific. Make sure you have the interactive toys, outfits, and other tools of the camming trade on hand. When a customer asks: "Do you have high heels and nipple clamps?" and you reply, "Yes, I happen to have them right here," they'll know they're in the right place, and trust will blossom like flowers in the spring.
Want More?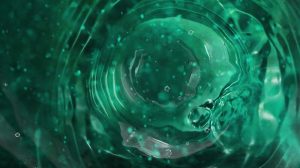 Well, we'll leave this article as is for now and continue the rest of the tips in our next article. If you liked what you read here today, drop a comment or share this content on social media. Those social media shares really do help bring attention to this hand-crafted lovingly-curated content.
Thank you! TO BE CONTINUED…
(P.S. if you're interested in becoming a cam model, now's the time to make that dream happen!)