Katharine Cane has done it all as a camgirl. KinkLive's 2016 Model of the Year has been a cruel dominatrix, an eager submissive, and everything in between. Since KinkLive partnered with leading cam network, Flirt4Free, Katharine has become one of the web's hottest fetish models. An active member of the BDSM community for a decade, she governs her cam shows by the mantra of Safe, Sane, Consensual (SSC), and has broken out of the niche of fetish play to become one of Flirt4Free's most popular performers. We sat down with Ms. Cane to discuss her road to success, how to set firm boundaries in your chatroom, strategies for turning fly-by-night viewers into regular customers, and her general advice on how to be a camgirl.
Guide to Camming (G2C): How long have you been a camgirl?
Katherine: In October I will be celebrating 7 years on cam.
G2C: What's the biggest myth about being a cam model?
Katherine: I feel that one of the biggest myths is that girls do it just for shopping money, or because they have no other employment opportunities. Many of us have degrees and other career prospects, but chose to cam full-time because we enjoy the profession.
G2C: What are the most effective means of promoting your chatroom?
Katherine: I think Twitter is huge. I'm a very big fan of it because it is one of the few adult-content friendly social media platforms. Taking advantage of the Mail Blast site feature can be really helpful as well.
G2C: What have been the most effective ways of bringing in more viewers?
Katherine: Putting in the time, patience, and being myself. Over time, viewers get to know you and will keep coming back. Eventually, that viewership snowballs.
G2C: What do you think makes you stand out from other cam models?
Katherine: I cater to a wide range of interests, but only because they are things I enjoy myself. I think sticking to what you enjoy and being genuine is the most important thing.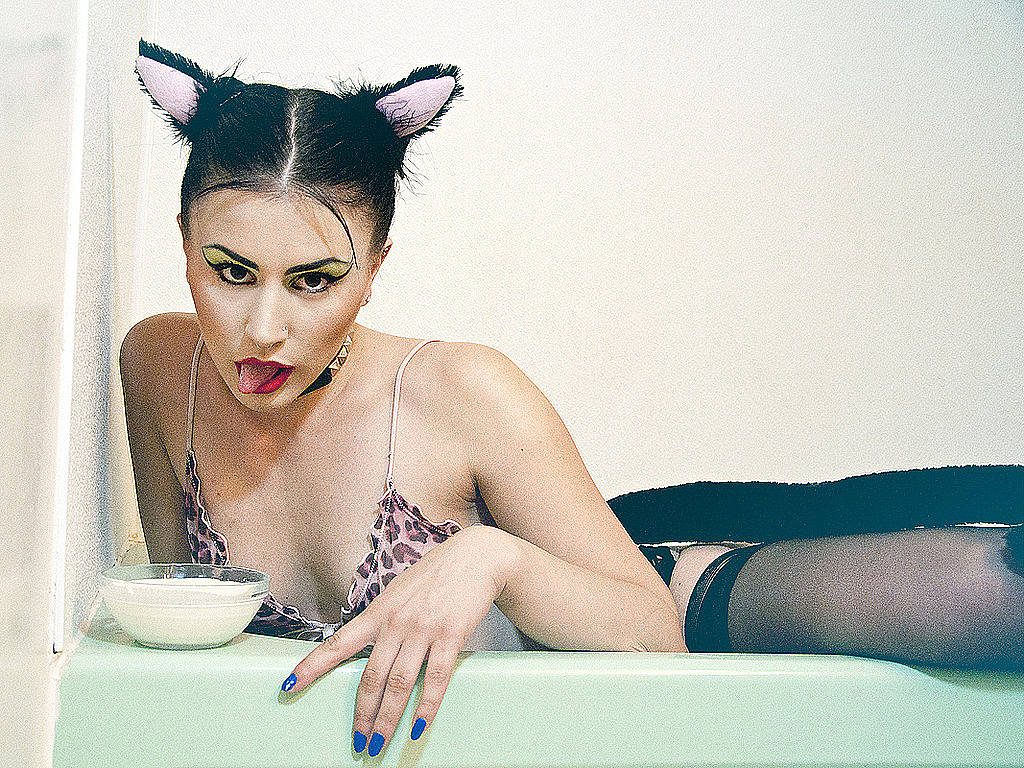 1st Week as a Camgirl?
G2C: What were your first few weeks as a cam model like? What should rookie cam models expect in their first few weeks of broadcasting?
Katherine: When I first started camming, I was a little nervous. I had to figure out what I was comfortable with, and how to set boundaries. It can be a little slow at first, but don't get disheartened. It took me about 6 months to build enough of a fan base to be able to quit my soul sucking "day job", but now that I have I don't think I would want to go back.
G2C: What are some mistakes a rookie cam model might make, and what should they do to avoid them?
Katherine: I would say a huge mistake is doing things you are not comfortable doing because you don't want to disappoint a customer. There will be other guys. Don't ever do something you don't want to do!
G2C: What techniques or strategies would you recommend to turn a new customer into a regular?
Katherine: Be yourself! Your personality is what they will fall in love with and how you will establish a relationship! Also, take advantage of the tools available to you. Use the notes feature to remember what a customer likes for next time. Putting in that little extra effort will show them you care.
G2C: What are some effective and fun ways a camgirl can keep her viewers engaged?
Katherine: I try to come up with new and creative things to do in shows. I always try to have a game for Holiday contest events that goes with the theme. I also do things like a Fan Club-only cooking show once a week, as well as a prize wheel on Sundays to mix things up.
G2C: Have asked other models for advice on How To Be A Camgirl? Did they teach you any successful techniques?
Katherine: : There are so many talented models on the site that it's hard to pick just a few! I follow a lot of other models, and get ideas from them. However, I always try to make things my own as well.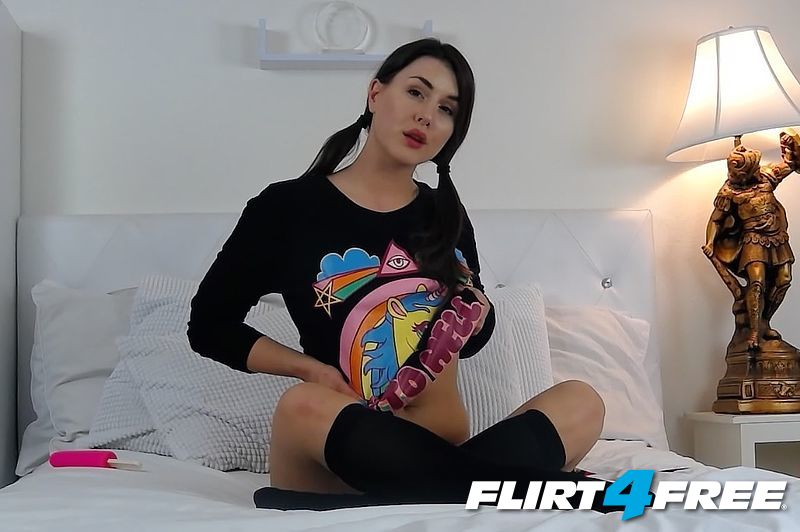 G2C: If someone asked you How To Be A Camgirl, what's the most important advice you'd offer?
Katherine: … never take things personally. I used to get really upset when I'd have a slow day, or a guy would come into my room just to be mean. Then I realized everyone has slow days. It's not because I am not good enough. And when people are mean, it's not about me. It's about trying to get a reaction out of anyone. They will probably do the exact same thing in any other room they go to. I don't need to let it spoil my mood.
You can visit Katharine Cane's Flirt4Free profile to see how she markets herself to viewers and fans. Her collection of free photographs offer excellent examples of sexy on-brand marketing. Here's a review of one of Katharine's hot cam shows on the Flirt4Free blog. You can also draw inspiration from any of her 1,200+ videos, or learn more about her by following her on Twitter and Instagram.
For more great advice on how to be a camgirl, check out the cam model section of webcam4money. And if you're a cam guy, click on over to malemodelingonline.